WELCOME TO OUR WEBSITE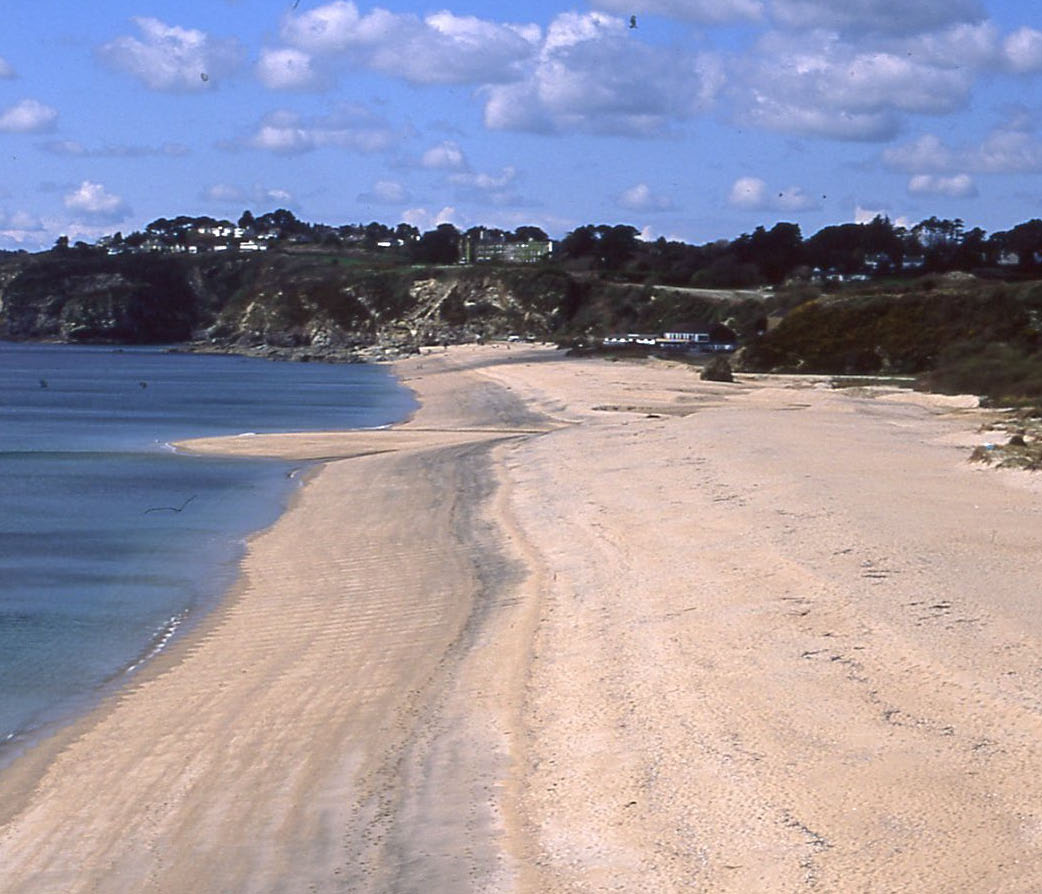 Carlyon Bay in its heyday before destruction began in 2004

The three beaches which make up Carlyon Bay are earmarked to be buried under concrete by Commercial Estates Group - a developer who wants to build more than 500 apartments and houses, as well as retail space and a hotel.
A natural habitat which grew up over more than a century and which was a popular walking and picnic area was bulldozed. It was then covered in fencing, giant boulders and metal shuttering as part of sea defences - only to be removed years later because there was no planning permission.
Carlyon Bay Watch came into existence to raise awareness of the destruction of St Austell's once family-friendly beach, to highlight the threat to public access and to campaign for any development to be safe, in scale and sympathetic to the coastal landscape of south Cornwall.
Carlyon Bay Watch has consistently argued for an appropriate use to be found for the old Cornwall Coliseum site on Crinnis, the only part of the beaches previously developed.
But building over 500 dwellings, extending over Shorthorn as well, is not appropriate. The developers say they have altered their plans but they have not reduced the size of this massive project which will double the number of dwellings in the Carlyon Bay area.
Planning permission was granted in 2011 but so far not one brick has been laid - although some preliminary work (shrubbery has been cut back) on widening the access road began in the autumn of 2015.

When building gets underway there will be massive disruption to the local community and we aim to keep lobbying for their interests to be taken into consideration.

RIGHT OF WAY THREAT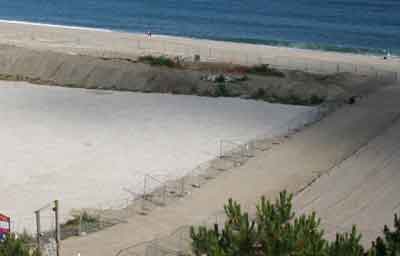 The PROW runs between the fencing alongside the old Coliseum site
.The Public Right of Way (PROW) which gives access to Crinnis beach from Beach Road is once again under threat.
The route was confirmed by Cornwall Council in 2009 after a long campaign by local residents, backed by the Open Spaces Society.
Many local residents gave evidence to the council of their lifelong use of the route which went down the hill and towards the sea in front of the old Cornwall Coliseum.
Now it seems that the same council wants to have the route stopped up (extinguished) because they fear the long term cost of maintaining it will fall on the taxpayer.
But there are ways round this as Carlyon Parish councillors and local ward councillors are urging.
For once, it seems, this outrageous proposal has not come from CEG - in fact the plans which were passed by Cornwall's Strategic Planning Committee in 2011 and in February 2015 both incorporated the PROW through the site.
If this route is stopped up the council officers would be acting against the wishes of elected councillors on the Planning Committee who raised concerns about its future.
This issue first came to light in the autumn of 2015 - and so far there has been no more information about it can be resolved.
We urge our local councillors to make sure their wishes to preserve the PROW are upheld.

WORK DELAYED AGAIN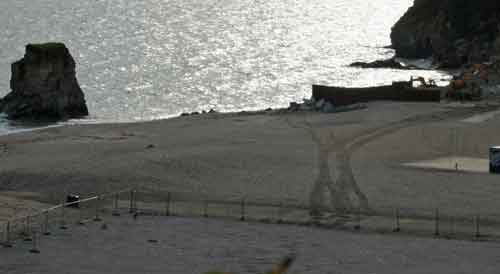 The beach has been cleaned up and levelled

As we welcomed in the New Year - we asked whether 2016 would finally see the start of work on the development on the beaches?


Now we know - on 16th August CEG announced that, once again, the project was "on hold".

The excuse now is "Brexit" which has "introduced significant political and economic uncertainty".

Only weeks earlier plans were being finalised for the start of work in the autumn to install the services.

Planning permission was granted in 2011 but then the recession was blamed for the failure to begin work.

The site was once part of the Carlyon Estate and tennis courts and a magnificent lido were built in the 1930s.

The indoor sports facility later became the Cornwall Coliseum - a venue for the biggest stars of the day in the 70s and 80s.

CEG bought the site in 2004 and removed the roof of the Coliseum, leaving it and the satellite buildings to rot, whilst the beach was strewn with rubble and the rusting remains of "temporary" sea defences.

Finally, after pressure from the public, local councillors and Carlyon Bay Watch, CEG did something about the mess.

In the spring of 2015 the buildings were demolished and the remaining rusting sea defences were removed (they had been the subject of an Enforcement Notice from Cornwall Council).

(The End of the Coliseum in pictures)

Since then pop-up cafes and entertainments have been laid on during the summer months.

The sales hut has also gone from its original position at the water's edge. It's due to be relocated to the top car park off Beach Road.

(Have a look at this tongue-in-cheek view of the future of the beaches)